Individual Research Grants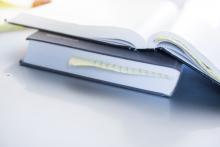 The Center will give grants of up to $2,000 to support individual research projects. Recipients of individual research grants may be asked to give a talk in the Brown Bag Lunch series following completion of the project and will be asked to submit a final report within 30 days of the completion of their project.
Eligibility: Senate faculty, full time unit 18 lecturers, and part-time lecturers who have worked at UC Merced for more than two years. Priority will be given to funding research expenses rather than travel to conferences. Apply here.